The things that used to be taken for common practice about buying a home and utilizing down payment programs have changed as well. Today there are over 2,500 sources of down payment programs across the country and they have many features to provide options to potential buyers. So don't discount yourself from being able to buy because of an old myth that someone uninformed is repeating. Click here for an explanation on the 3 most common homebuying programs available.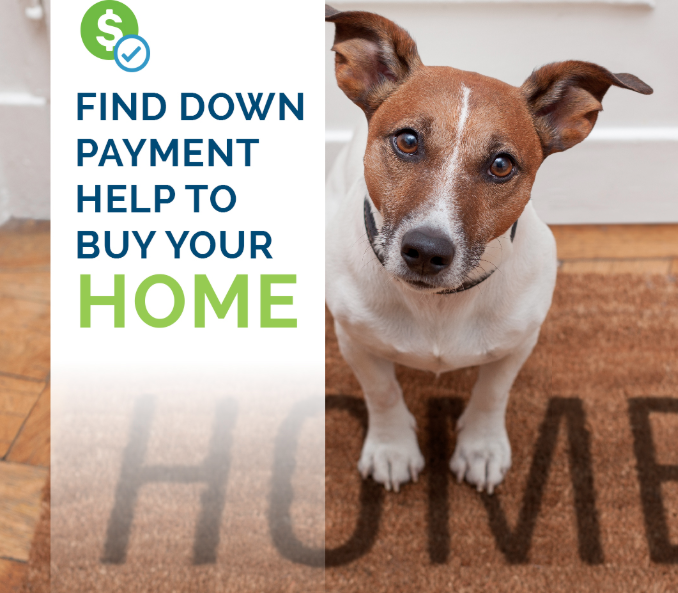 Have you ever heard any of these?
– They are only for First Time Home Buyers
– They are a thing of the past and no longer available
– They are only for limited price / low cost properties
– They only work with FHA loans
– They are going to slow down the closing of the purchase
Let me tell you right now these are all just myths and outdated information. With over 2,500 program options, buyers in multiple categories can qualify, whether they are first time buyers or current home owners looking for the next purchase. And some of the programs can fund from 3-7% of monies to use towards your down payment and closing costs!

As for the purchase prices of the homes, some programs include eligible properties up to $700,000 in purchase price. Could you find a nice place within that range? I think that gives a wide range of options to choose from.
So that was just a few of the myths debunked. You can see the rest here. Just click here to download the full list of Top Ten Myths on Down Payment Assistance.
To see if there are programs that you qualify for and in the area that you are considering purchasing we have provided a quick DownPayment Resource Search Tool for you here.
Author: Laya Gavin
Surprise AZ Real Estate – Laya Gavin – REALTOR / Franchise Owner – Team EXIT Realty Sun City is located in Surprise AZ, in Maricopa County. We list and sell residential and commercial properties in Sun City, Sun City West, Sun City Grand, Surprise, Goodyear, Glendale, Buckeye and the surrounding areas of Phoenix and the Valley of the Sun. To discuss your Real Estate needs, feel free to give me a call at Laya Gavin at (623)552-3255 or (866)399-3948
For details on any Multiple Listing properties (commercial and residential) anywhere in the United States text "Laya" to the number 85377 and have it all right in the palm of your hand.
http://bit.ly/ERSC-MLSAccess – video
https://linktr.ee/layagavin – bio
http://bit.ly/ERSC-SellersGuide – information guide for sellers
http://bit.ly/ERSC-BuyersGuide – information guide for buyers