I had the opportunity to spend some time with Gene Guarino, founder of Residential Assisted Living Academy. He has trained thousands of individuals to learn step by step how to build a business in the assisted living industry and maximize the areas of the real estate opportunity that can only go up over the next 25 years as the baby boomers continue to age and need support in their housing and health care needs.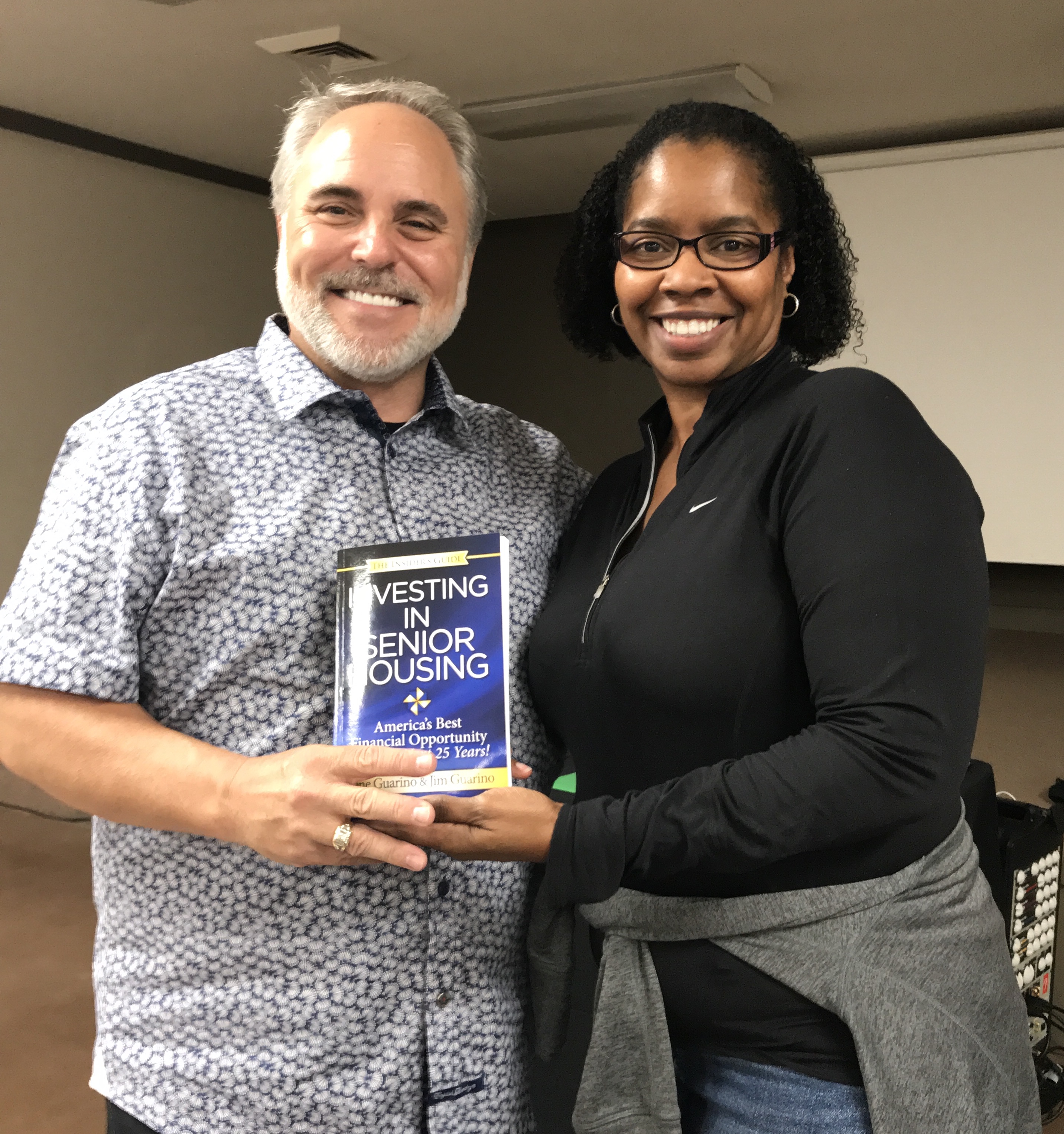 Gene was presenting here in Phoenix in front of members of the Arizona Real Estate Investors Association and sharing information regarding the increasing need for residential homes for seniors.
Gene describes it as a "silver sunami" and these numbers will explain why:
77 million baby boomers today
10,000+ people a day are turning 65 years old
4,000+ people a day are turning 85 years old
90% of seniors would rather stay in their own home
70% of individuals will need daily care for an average of 3.5 years
There are not enough facilities to house or care for these seniors in the way that they deserve. And RAL Academy was Gene's brainchild to help individuals who want to do well in business as well as do good in business.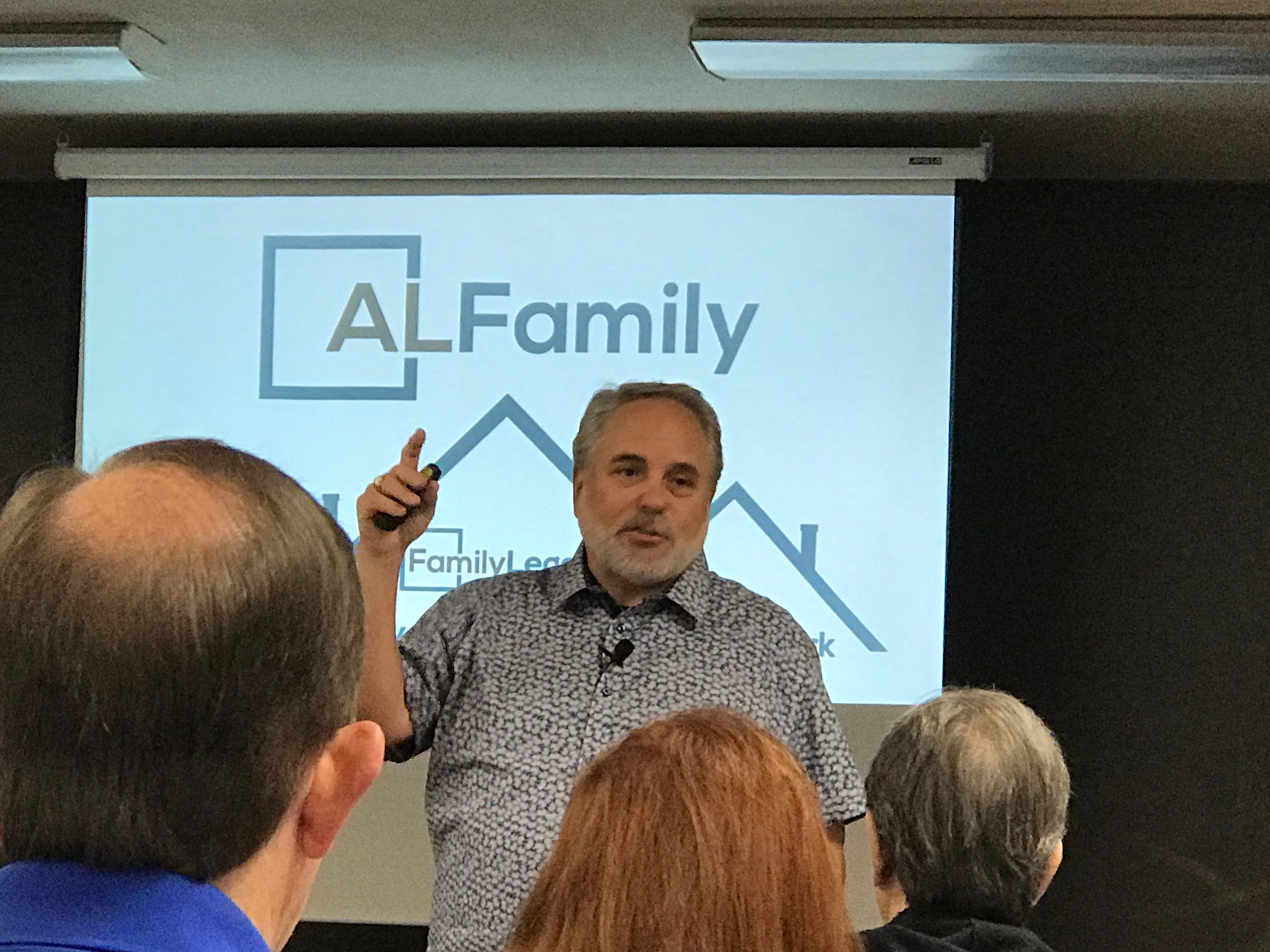 Investors who work with Gene learn that there multiple ways to participate in this investment model and be as "hands on" or "hands off" as you want. The bottom line is, the market is there and the need continues to increase across the country.
They offer several training programs throughout the year. You owe it to yourself to find out if this is something that you can do as a revenue income stream for yourself and your family, or as an option to prepare something now that your aging parents or loved one may be able to move into when the time comes.
Because as Gene says "we will all participate in the residential assisted living market in the future in one way or another" because we will either be in the business, or we will be writing a check to someone who is (whether for ourselves personally or on behalf of a loved one).
According to Genworth, monthly costs of care nationwide range from about $4,000 per month to almost $9000 per month. Amounts certainly will vary depending on location and the level of care.
Author: Laya Gavin
Surprise AZ Real Estate – Laya Gavin – REALTOR / Franchise Owner – Team EXIT Realty Sun City is located in Surprise AZ, in Maricopa County. We list and sell residential and commercial properties in Sun City, Sun City West, Sun City Grand, Surprise, Goodyear, Glendale, Buckeye and the surrounding areas of Phoenix and the Valley of the Sun. To discuss your Real Estate needs, feel free to give me a call at Laya Gavin at (623)552-3255 or (866)399-3948
For all of the details on any Multiple Listing properties (commercial and residential) anywhere in the United States text "Laya" to the number 85377 and have it all right in the palm of your hand.
http://bit.ly/ERSC-MLSAccess – video
https://linktr.ee/layagavin – bio
http://bit.ly/ERSC-SellersGuide – information guide for sellers
http://bit.ly/ERSC-BuyersGuide – information guide for buyers