This weekend, REALTORS from all over the country will descend upon the city of San Francisco. And notice that I made the clear distinction of REALTORS vs the generic phrase of "real estate agents" because there is a HUGE DIFFERENCE.
The National Association of REALTORS will be holding its 2019 REALTORS Conference & Expo this weekend (Nov 8-11) in San Francisco and it promises to be the largest annual event and gathering for some of the most successful real estate professionals and advocates across the country.
I am jazzed because our very own EXIT Realty Corp International will have a very visible presence in the expo hall and some of the faces that have originated and lead this company from day one will be there on sight.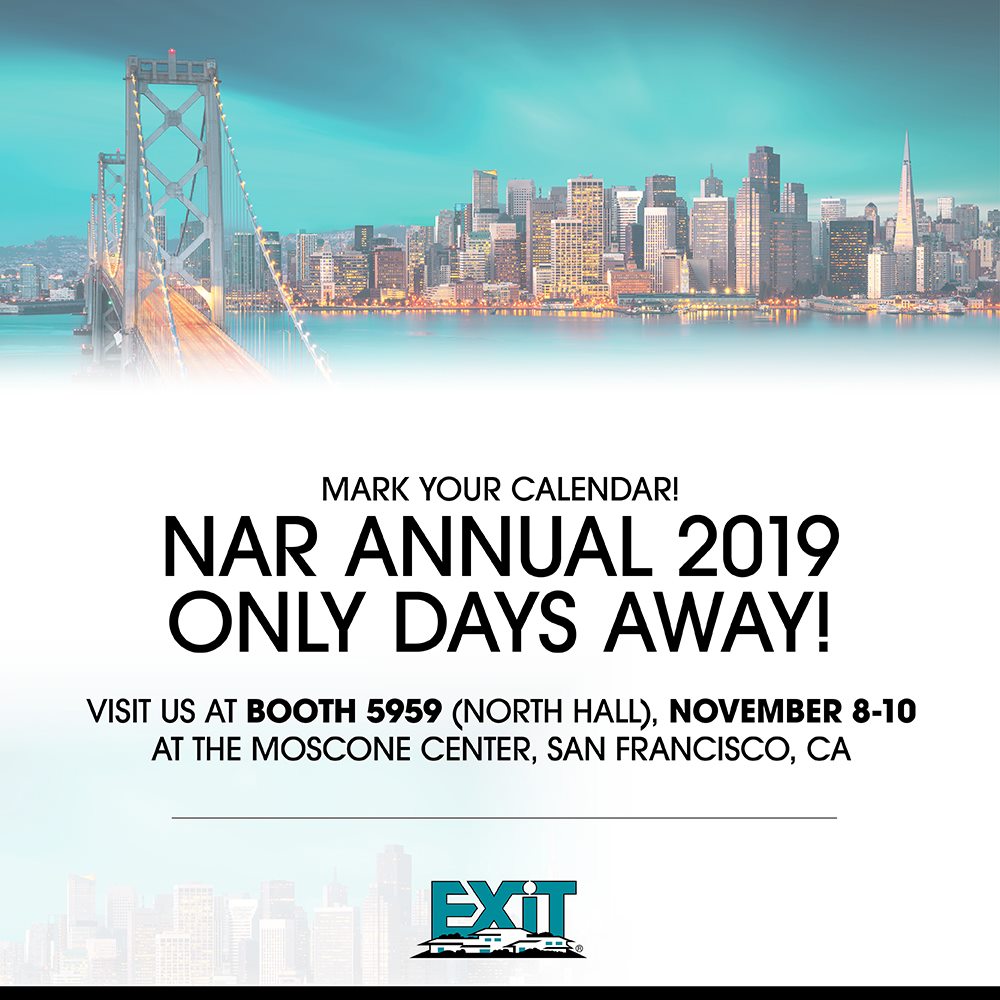 You can expect to see EXIT Realty Corp CEO, Tami Bonnell in our booth. Our founder and visionary, Mr. Steve Morris is a familiar presence in our booth. And our VP of Technology and Engagement, Annette Anthony is also sure to be in there making introductions, sharing connections and technology tips along the way.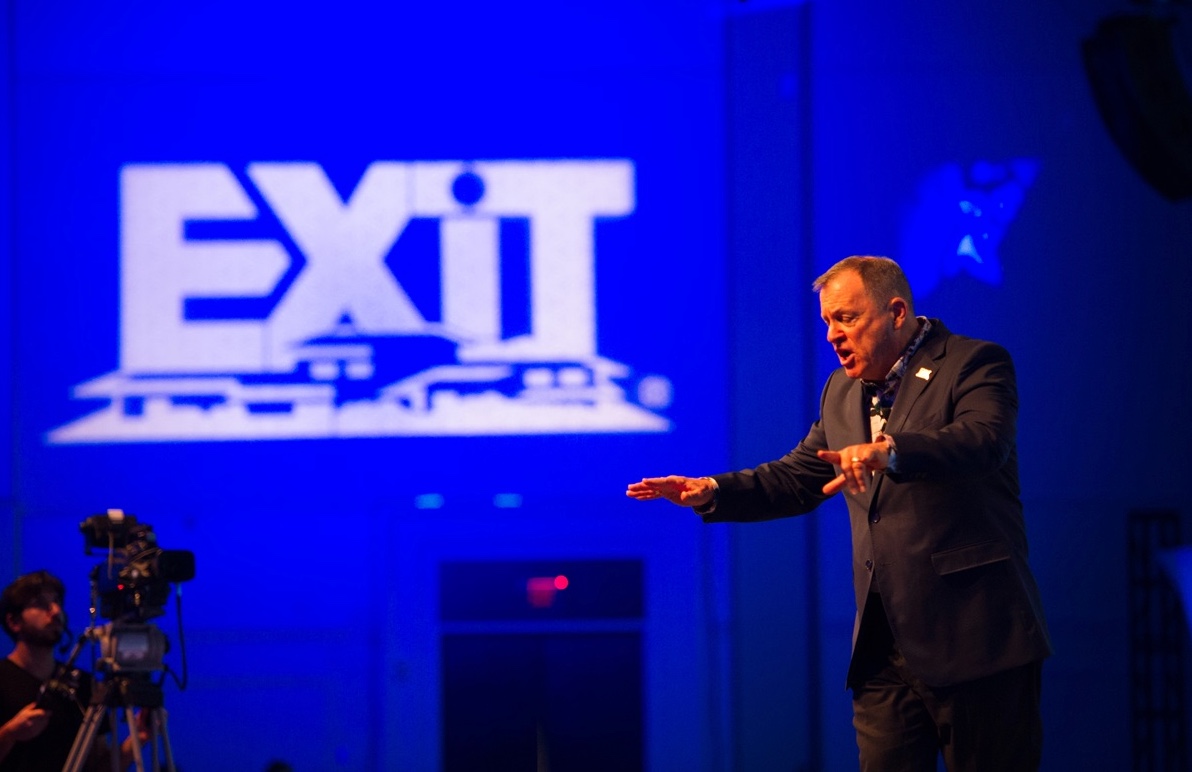 Attendees will have schedules full of educational conferences, governance meetings and expo activities. There will be some top notch speakers and presenters throughout the weekend. If you are looking for a high energy, high content experience rich presenter to make the technology geek speak sound like english and learn how to utilize social media content, then you have to attend one of the NAR sessions with my girl Marki Lemons Ryal from ReMarkiTable LLC and EXIT Strategy Realty in Chicago. Marki will be teaching on the power of video content, using Facebook and Instragram stories that convert to transactions and more.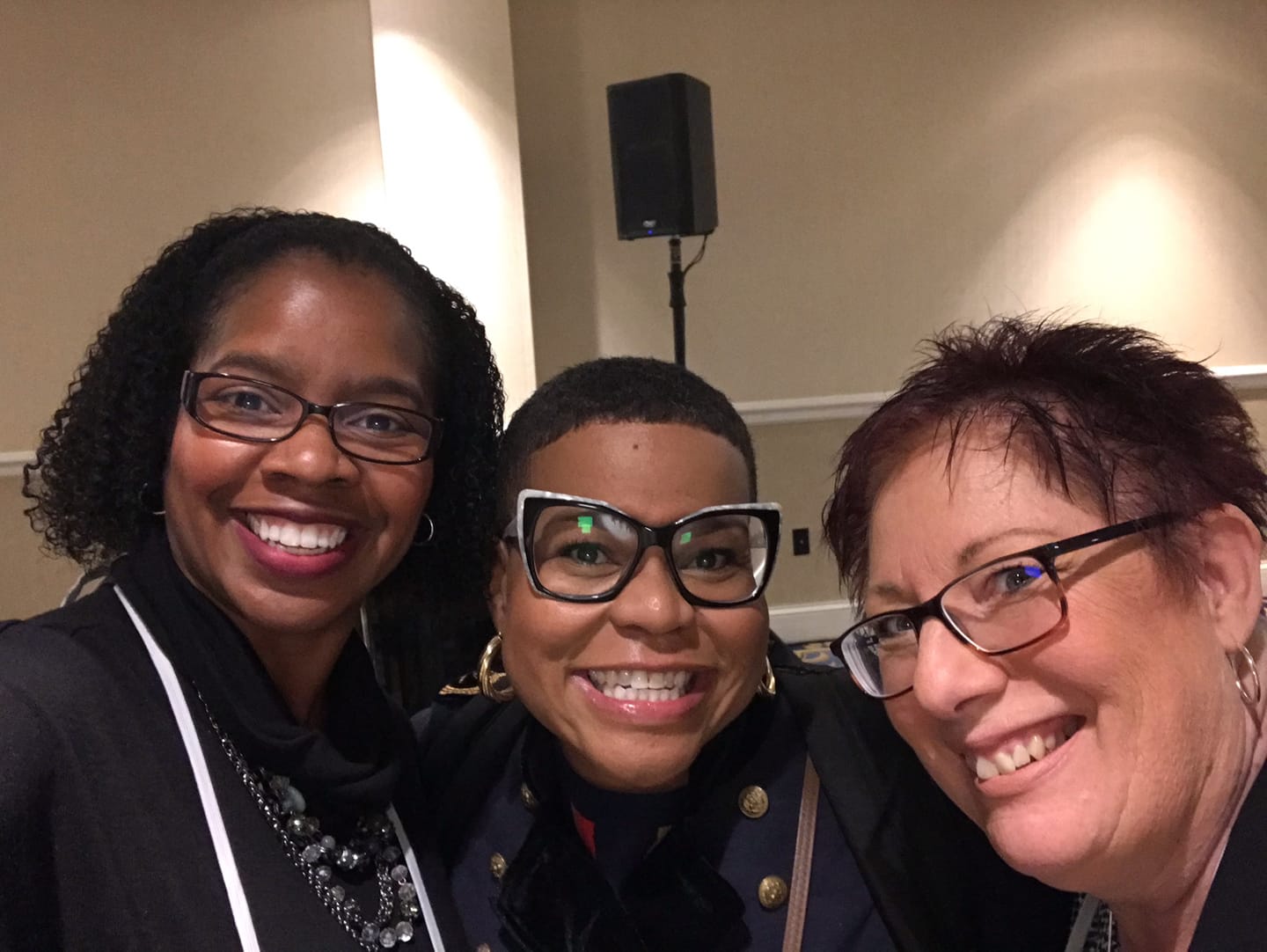 And because the event is in San Francisco, it would just be wrong not to carve some time out in between or after meetings to see some of the city sites.
But before you go play, get into the expo hall aka REALTOR Pavilion. Legendary spots icon, Billie Jean King will be in the NAR booth on Sat, Nov 9th!
Author: Laya Gavin
Surprise AZ Real Estate – Laya Gavin – REALTOR / Franchise Owner – Team EXIT Realty Sun City is located in Surprise AZ, in Maricopa County. We list and sell residential and commercial properties in Sun City, Sun City West, Sun City Grand, Surprise, Goodyear, Glendale, Buckeye and the surrounding areas of Phoenix and the Valley of the Sun. To discuss your Real Estate needs, feel free to give me a call at Laya Gavin at (623)552-3255 or (866)399-3948
For all of the details on any Multiple Listing properties (commercial and residential) anywhere in the United States text "Laya" to the number 85377 and have it all right in the palm of your hand.
http://bit.ly/ERSC-MLSAccess – video
https://linktr.ee/layagavin – bio
http://bit.ly/ERSC-SellersGuide – information guide for sellers
http://bit.ly/ERSC-BuyersGuide – information guide for buyers